Lennox is a 8 week old puppy that got his first professional dog photo shoot with Off leash Photography at his Vancouver home just before Christmas.
I have decided to catch up on my blogging and I will ad here and there a session from 2013 (the year that I neglected my blog entirely ).
Lennox is a new brother to Lucy , who I photographed in March 2012. Her mom decided that Lucy needed a companion and got her a little brother.
I will be seeing Lennox grow up as his mommy got him a puppy package that includes three sessions in first year of his life. So let's get started!
For the first image: size comparison between Lucy and Lennox…. I cannot wait to see how this will change in the next two sessions!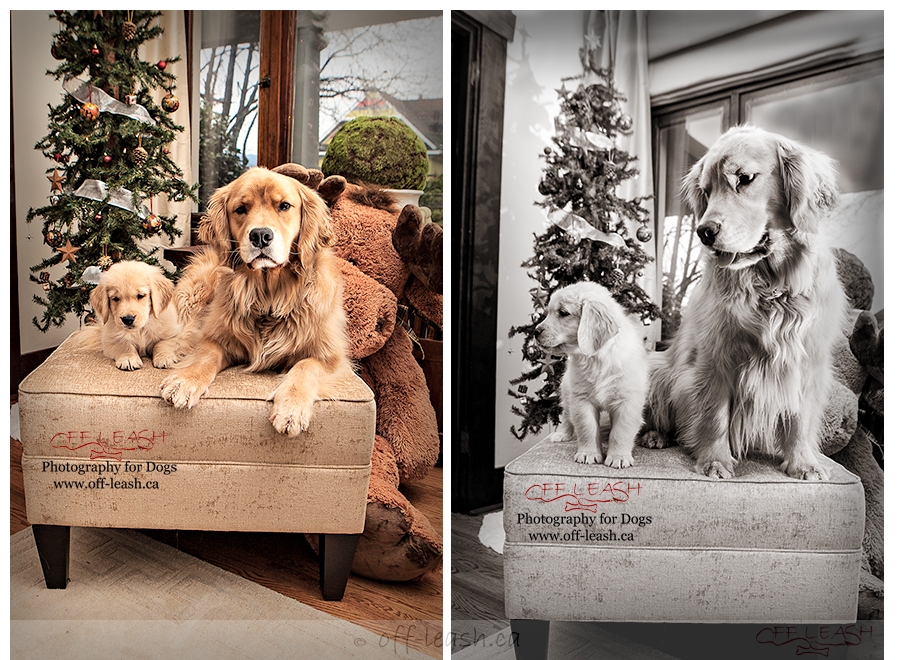 Puppies are never easy to photograph, their attention span is about 0.7 sec and then they move on to something else. It was quite a challenge to keep Lennox engaged at all times.
One of the ways is to get his focus was to give him something to chew..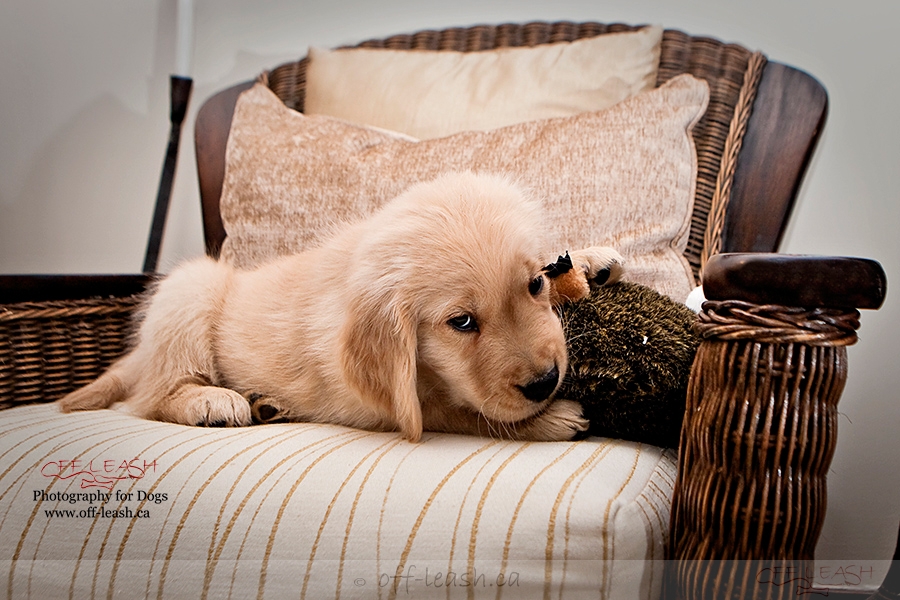 I tried to keep him is one spot event for 2 sec… you have no idea how fast he was out of this basket.. lol
And when you tire out the puppy……. its gets easier to photograph him. Sweet dreams…