Happy New Year! I am sure lots of you are full of New Year's resolutions. I have decided to really try to update my blog on regular basis like I used too. Here is my first attempt to keep things up to date.
Today you are not going to see the beaches or forests, today I am giving you a sneak peak to studio session. I have been doing those for a while, just failed to show it to you until now
Studio seems like a great alternative for these gloomy winter days, lately trying to re-schedule the session proves to be a nightmare so today we decided to photograph Remi inside where is nice and warm.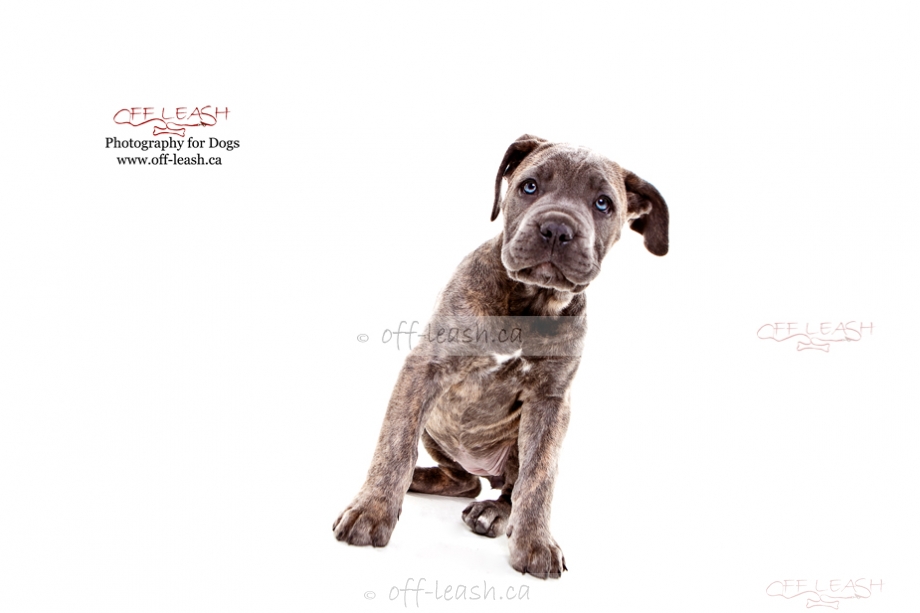 Remi is just 9 weeks old and already over 20lbs.  She has that lovely puppy smell and I got to have a lot of love this morning. Puppies are the best cure for anything! I am really hoping for her mom to hire me again when she grows up a bit.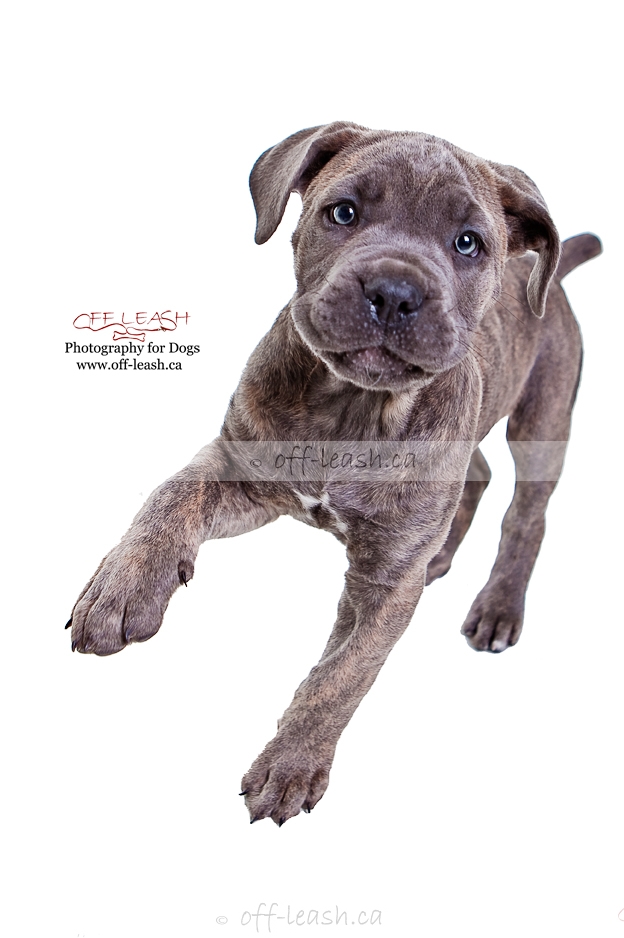 Cane Corso are smart and Remi learns super fast. She took one of my shoes during the shoot and when I took it away, she tried to get it back from me just for a mere 2 sec, but as soon as she realized that I am not giving it back she run to the other one. Little brain works fast. I like that photo of her because she really looks like a baby with the skin hanging everywhere..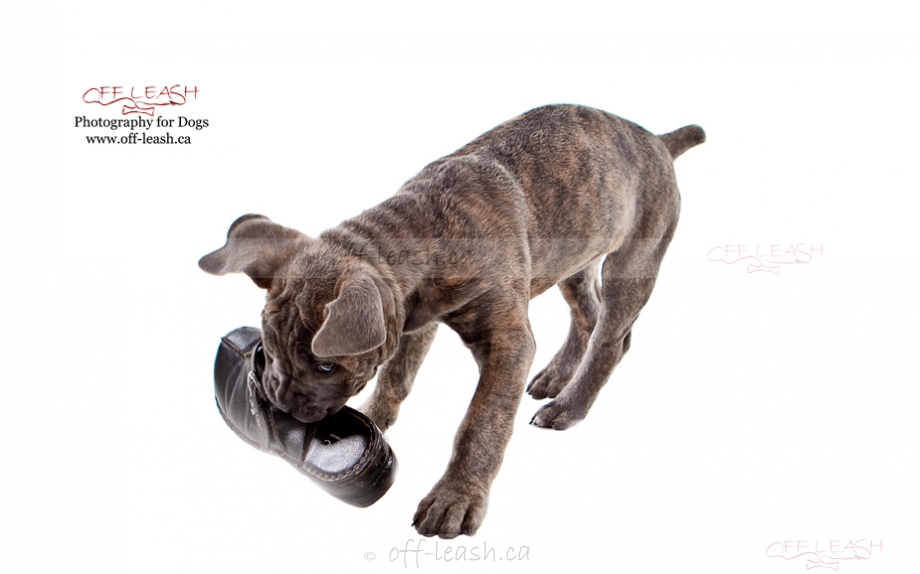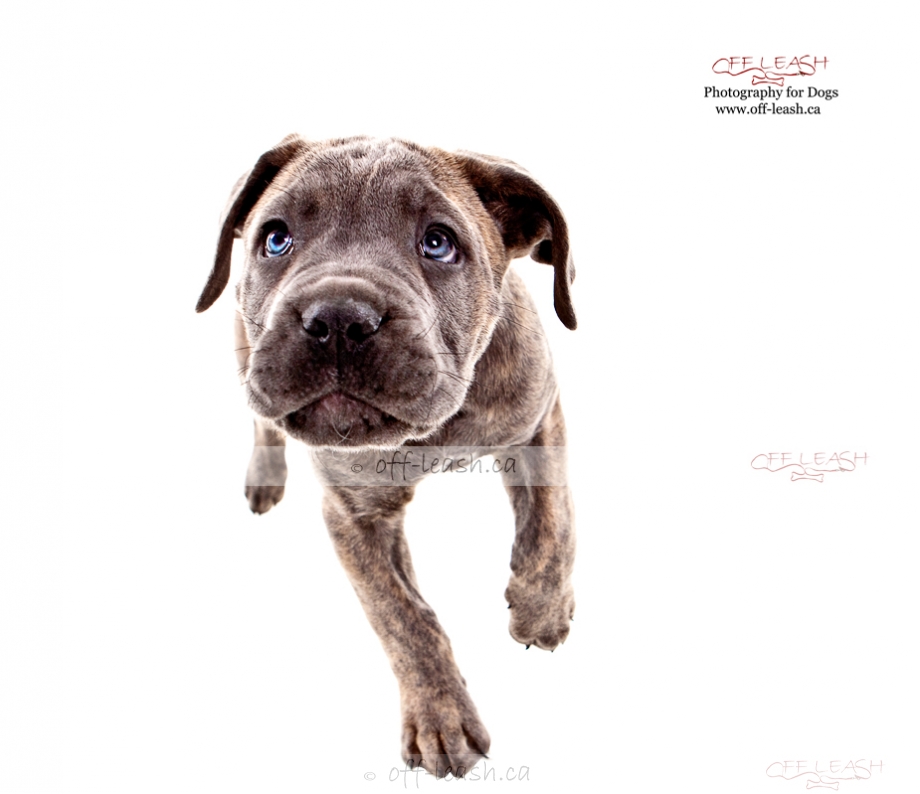 Remi, as any pup this age has tons of energy, but needs her rest too.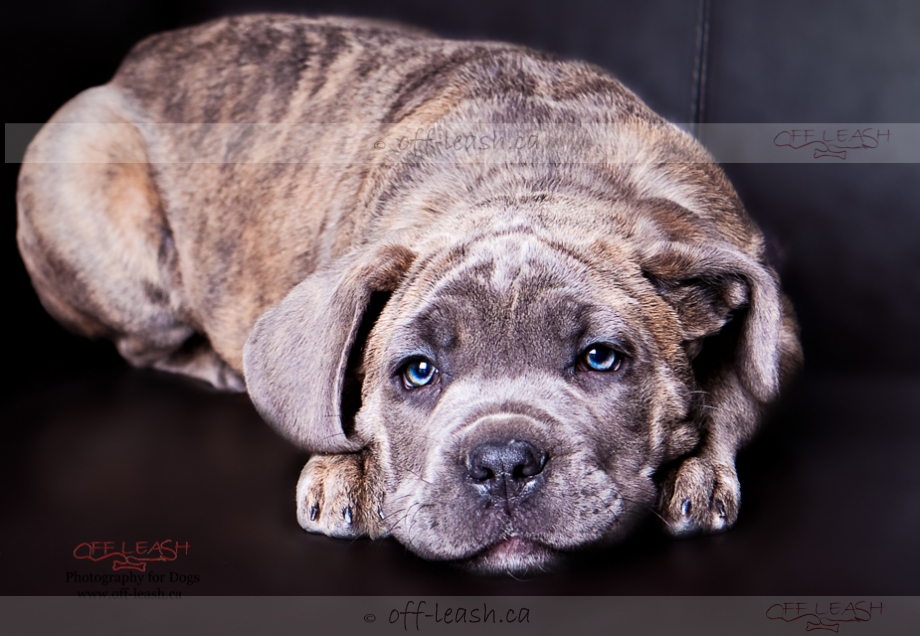 I really want to see how this is going to look like in a few months….
So many puppies are born with beautiful blue eyes, Remi's eyes are turning gold, but since her mom wanted to capture the blue I made sure the blue can really stand out..
This photo made me laugh so hard, this baby has an attitude! I absolutely love it!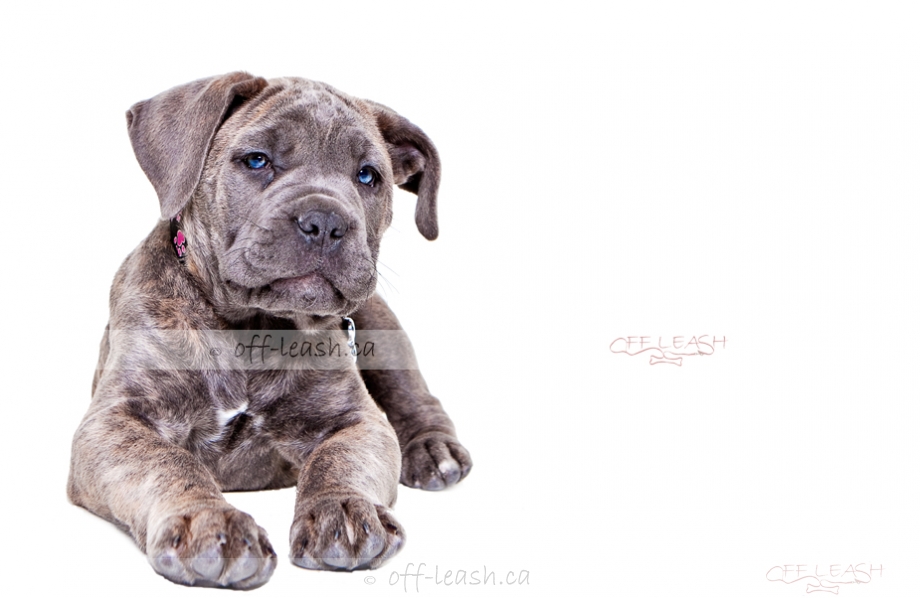 How can you be mad at me? These eyes, this face…just to love, love, love!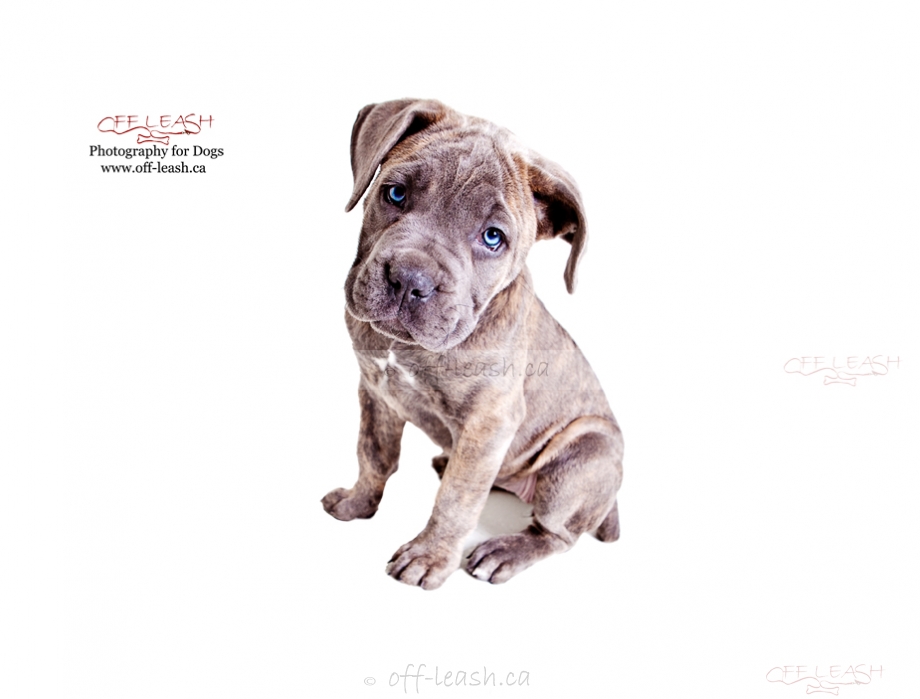 I might post a bit more photos as we got tons of them in one short session. I have to say I was sweating running around after the puppy will do that to you, but I am so happy with the results.
I stayed away from the studio for so many years in fear that the dogs are going to look posed and their personality will not show… not this one!
I am really staring to love the studio work so stay posted for more. What do you think?