Meet Sam (the mom – black) and Chunky Charlie (the son – chocolate). Do not let the names fool ya, Charlie is not chunky at all, but he would have been if the humans gave in to his appetite lol. Sam is about 14 years old, when she was adopted by her lovely family she turned out to be pregnant hence Charlie entered their live. It is something to be said for seeing your dog being born. It is so special. I remember that from the experience, hodling the little baby in a palm of my hand and he lasted more than 18 years!
We started at the dog park, then the beach and then we took our session home for some candid portraits.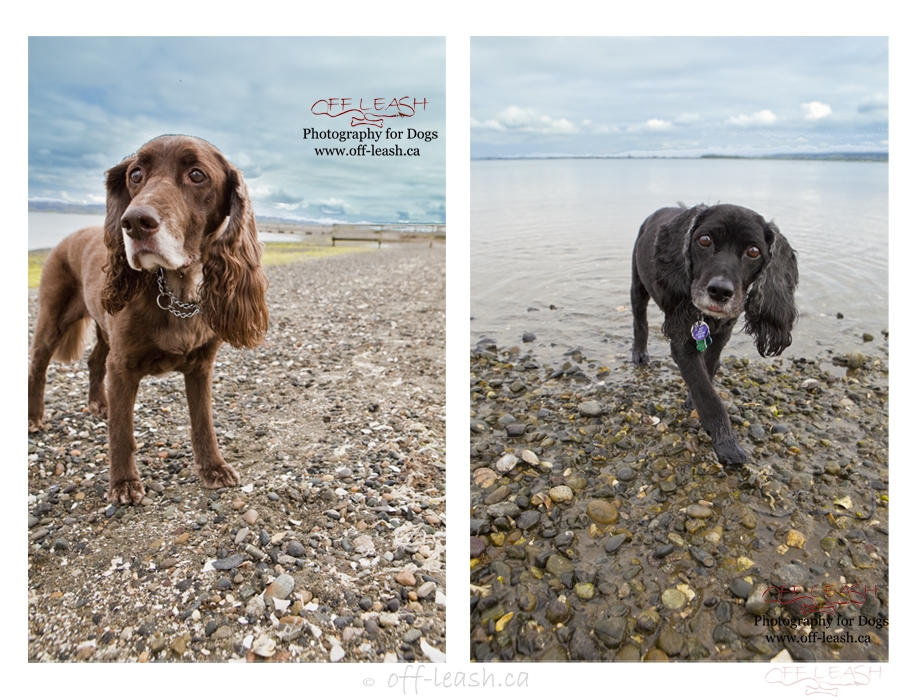 In addition to the dogs we had a lovely family and I talked them into posing for some photos too.
I firmly believe that all children should grow up with the animals, this little boy is lucky! Joshua not only has Charlie and Sam but also two cats to keep him company at home. Bravo, mom and dad!
So I said on FB earlier that I took too many photos and I am having trouble choosing the right ones to go to the album..well I did not do too well in that department. I have bombarded that nice family with tons of photos, I hope they will forgive me as I held back over 200 more images that were not bad either.
I always try to take a lot of photos in order to find that extraordinary one special shot. My photography teacher said that if you taken the best shot of your life already you are finished; you might as well give up photography. I am always looking for a spectacular shot, but this is from the artistic point of view. My clients not necessary agree with my taste. For the dogs' mom and dad what is important is to see their baby the same way their are everyday. Special facial expressions, head tilt  and so on, whatever that is I will want to know about it and try to capture it for them. Sometimes it means that I will torture them with gigantic number of images to choose from. My bad.
Below is another example, I only see two maybe three shots that I like, but again this is someones' family shouldn't they have the choice?
Most of my clients hire me because they want their dogs to look natural and real, not posed. These are the photos they choose- the pure and natural. When I first started I used to produce tons of wide angle images where the dog had a huge nose or funny looking body and yes my clients loved these photos. And they had a good laugh about it but these funnies never made the final cut :(. I have to admit I still sneak a few into every session ;).
Below Chunky Charlie relaxing at home:
And his beautiful momma…
Dog photography takes time and patience, but the biggest, the most important thing (apart from technical skill and artistic vision) is the LOVE FOR DOGS.
It shows.
I do love what I do and I might not be the best with people sometimes, but the furry creatures get me!
Big thank you to the H family for letting me spend a day with the pooches and have fun.