I have decided to catch up on my posts, I am going to be all over the place and a bit backwards, but please bare with me!
Last week was a lab week, two Black ones and Lily the Chocolate Lab.  We met Lily at Blackie Point in White Rock,  the weather was great a bit chilly but the light was dreamy for photography! The one below is one of my favorites.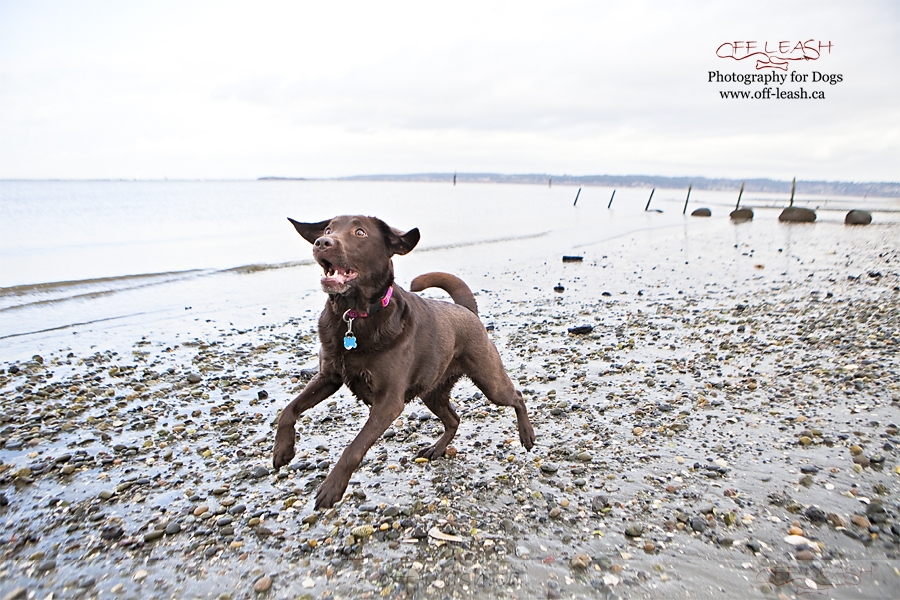 Can you believe that Lily is going to turn 6 years old this March? She looks like a little puppy here…so innocent and shy!
I cannot ever get enough of the close us where the dogs fixes their gaze on mom or dad. So intense and so full of love.
Can the Lab be anything else but happy on the beach?
I love this hunter pose!
Yay! Another Lab smiling…maybe I am on to something? Or do they think I am funny? It must be all these cat jokes I am telling during the session lol.
I always ask my clients if there is a favorite "look" or pose that they would want to capture, I think I managed with the photo on the left to get the "puppy look" she wanted.
Of course there will be no point to photograph the dog and omit her much loved activities, like playing with the ball or jumping into water.
And to end on more serious and artsy note!
Thank you Carrie and Lilly for being good sports and working so hard. I love what I do. 🙂